Marj3 platform is now Emonovo!
Announcement in a nutshell
Marj3 is now Emonovo, named after the first international student in history (Emo of friesland). Emonovo platform aims to help young people in the Middle East study at their own expense and find the most suitable universities and colleges around the world using huge data and advanced technology to make this process simpler and easier than ever before.
Note: The scholarship database is no longer available on Emonovo.
Announcement details
In July 2016, Marj3 platform founded by Abdo Samy, Sami Al ahmad, and Ahmed Elgebaly as a comprehensive database containing loads of educational opportunities worldwide presented to Arab youth in a simplified way. In 2017, within less than a year after its establishment, the platform obtained a pre-seed funding from Flat6labs accelerator, which enabled us to grow and reach a far larger segment of the target audience in the Middle East, achieving more than two million monthly visits on Marj3's website.
In 2020, as we continued to grow, we managed to obtain a new investment round from the American company (Expert Dojo) synchronizing with the launch of Marj3 Education services to help students in the Arab region find the best suitable universities for them around the world. Then, after a short period, Marj3 has managed to make partnerships with more than 300 universities worldwide in various fields.
What are the reasons behind this change?
From the first moment of the launch of the platform, we focused on making real change in the field of education in the Arab region as our main goal, in addition to overcoming the obstacles increasing day by day and faced by Arab youth in this field. These challenges require confrontation, effort, and real change, which necessitated the need to move to the second stage of the process of that change-making.
In previous years, the platform has been acting as a bridge between students and the educational opportunities that are available for them worldwide without any interference from our side. Yet, which is an essential, still, we discovered that students might need more than that, which prompted us to intervene and help students to choose the most relevant field of specialization and university and accompanying them during all stages through a beta service that was launched last year using our advanced technology and techniques. The platform becomes a companion to students as they go step by step in their study process instead of them acting all alone.
This change has immediately shown how fruitful it is quickly by helping students to discover their passion and find the university and specialization most suitable for them. It's real support according to their needs and based on reliable, practical information rather than just a random selection according to their grades, which may be based on scanty information from their circle of acquaintances and friends.
This experience represented the main factor for us behind this change, so that the platform would have a more significant impact and a more important role that would enable it to lead real change in university and digital education in the region.
What does the name Emonovo mean, and why was it chosen to replace Marj3?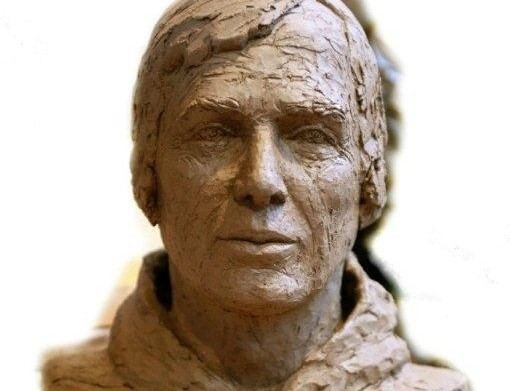 In 1190 AD, about eight centuries ago, the Dutch student Emo of Friesland left his country and his family and traveled to England to study at Oxford University, becoming the first international student registered in history. Hence, the first name of this student was chosen to be part of the name (Emonovo), and the rest is the word Novo, which is a Latin word meaning "new."
From here, the new name (Emonovo) becomes a reflection of the platform's vision to complete what Emo of Friesland started, when he thought in an unconventional way to create a better future for himself and took the steps to his success.
He was the first to walk the path and arrive, inspiring the platform to help pave the way and making it easier and clearer for millions of students to follow in his footsteps and fulfill their dream of finding the university or educational opportunity that best suits them.
What are the services provided by Emonovo, and are they different from the services provided by Marj3?
Emonovo (WWW.EMONOVO.COM) is the MENA Ed-Tech platform that supports MENA youth to pursue their educational journey around the world.
At Emonovo, we help you find the most suitable university for you in which you'll study at your own expense completely. This support is totally free of charge, from the moment you start your research of universities to obtaining university admission along with all the required steps within. Process including:
Finding the right major and school suitable for your skills.
Determining the most appropriate country and university for this specialization, as well as the possible budget for studying.
Helping you prepare all papers, in addition to applying to universities and obtaining admission.
Possibility of assistance in obtaining a partial reduction of tuition fees (ranging between 10% – 50%, depending on the university).
Assistance in preparing for travel and finalizing papers and procedures related to the visa.
Staying in touch throughout the study period if you need any support or assistance.
Important note: As was the case in Marj3, Emonovo does not assist in obtaining fully-funded scholarships, as this process requires each student's individual efforts. Hence, any interference from us may be considered as a violation of the principle of equal opportunities, which creates a state of inequality between applicants.
As for the difference between Marj3 and Emonovo, and believing in the importance of focusing on the main mission for which the platform was set: to make a fundamental change in the field of education in the Arab region, the scholarship database that was previously available on Marj3 platform has been removed. Now Emonovo's platform is more organized in presenting the content in order to avoid any distractions or difficulties facing the users in understanding the content.